Healthy Directions Beauty Email
Category Web
Date November 2018 - March 2019

Challenge
Healthy Directions, LLC, a provider of doctor-formulated nutritional supplements and products, wants to revamp their current beauty e-newsletter under the new Healthy Directions Beauty branding.
Result
A new email template that puts all of our beauty products under one streamlined beauty newsletter that resulted in 28% more orders and almost doubled revenue generated from the beauty email in the first 3 months.
Taking a look at different beauty emails helped me to get a gist of what is typically included in such emails:


The older version of the beauty email had many limitations with the biggest limitation being

that it is an email made primarily of jpg images that don't serve up the best experience.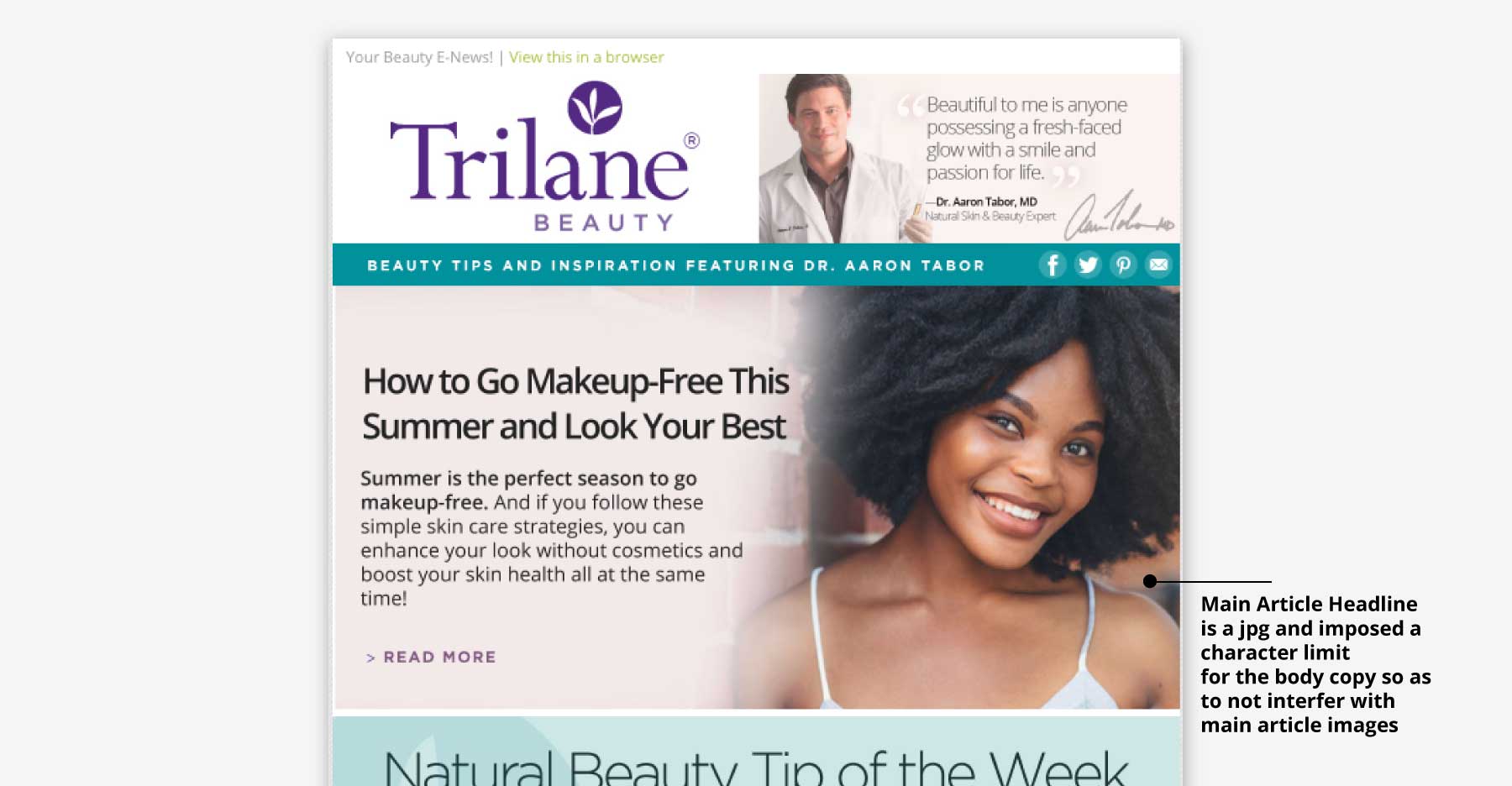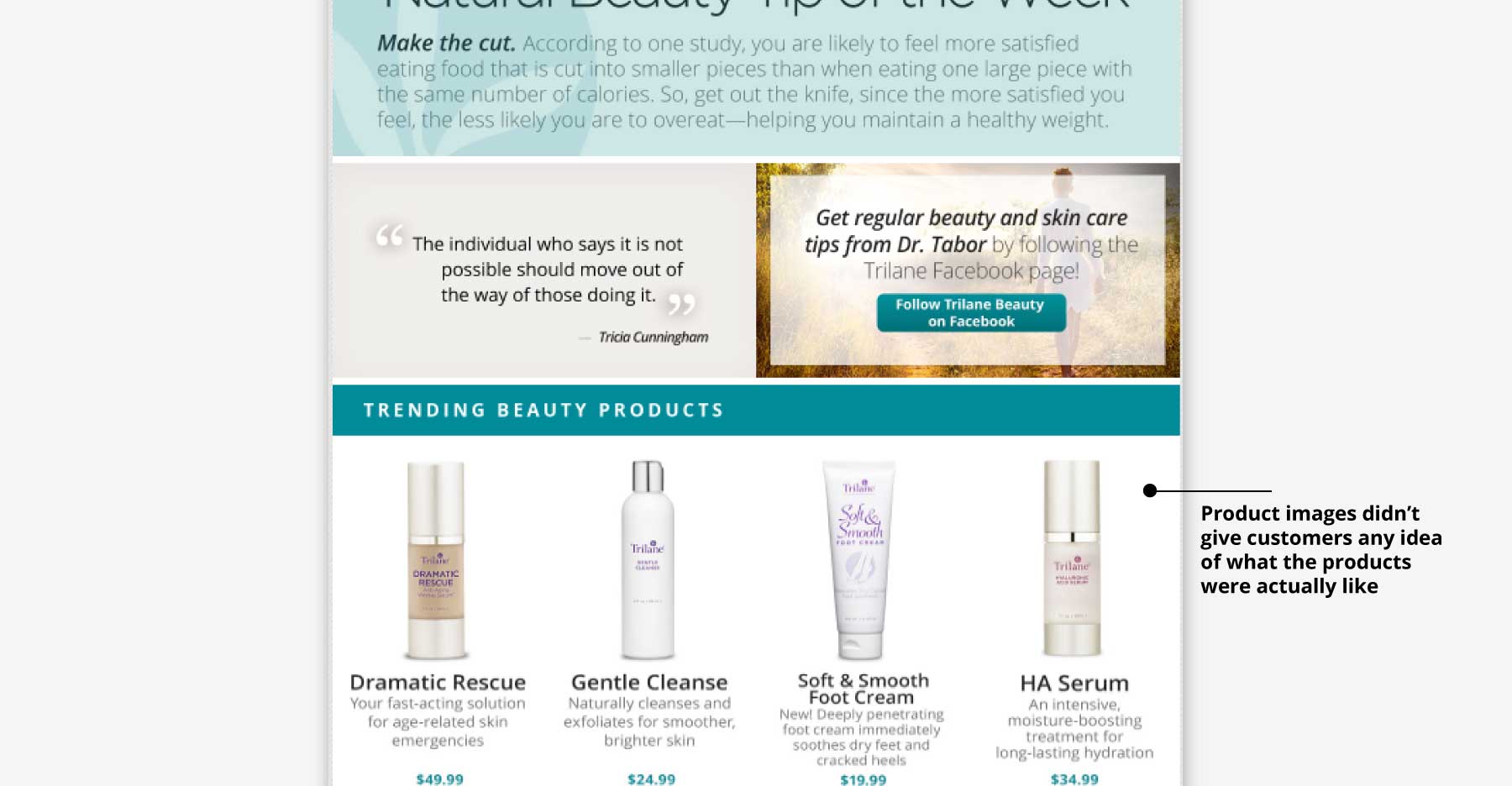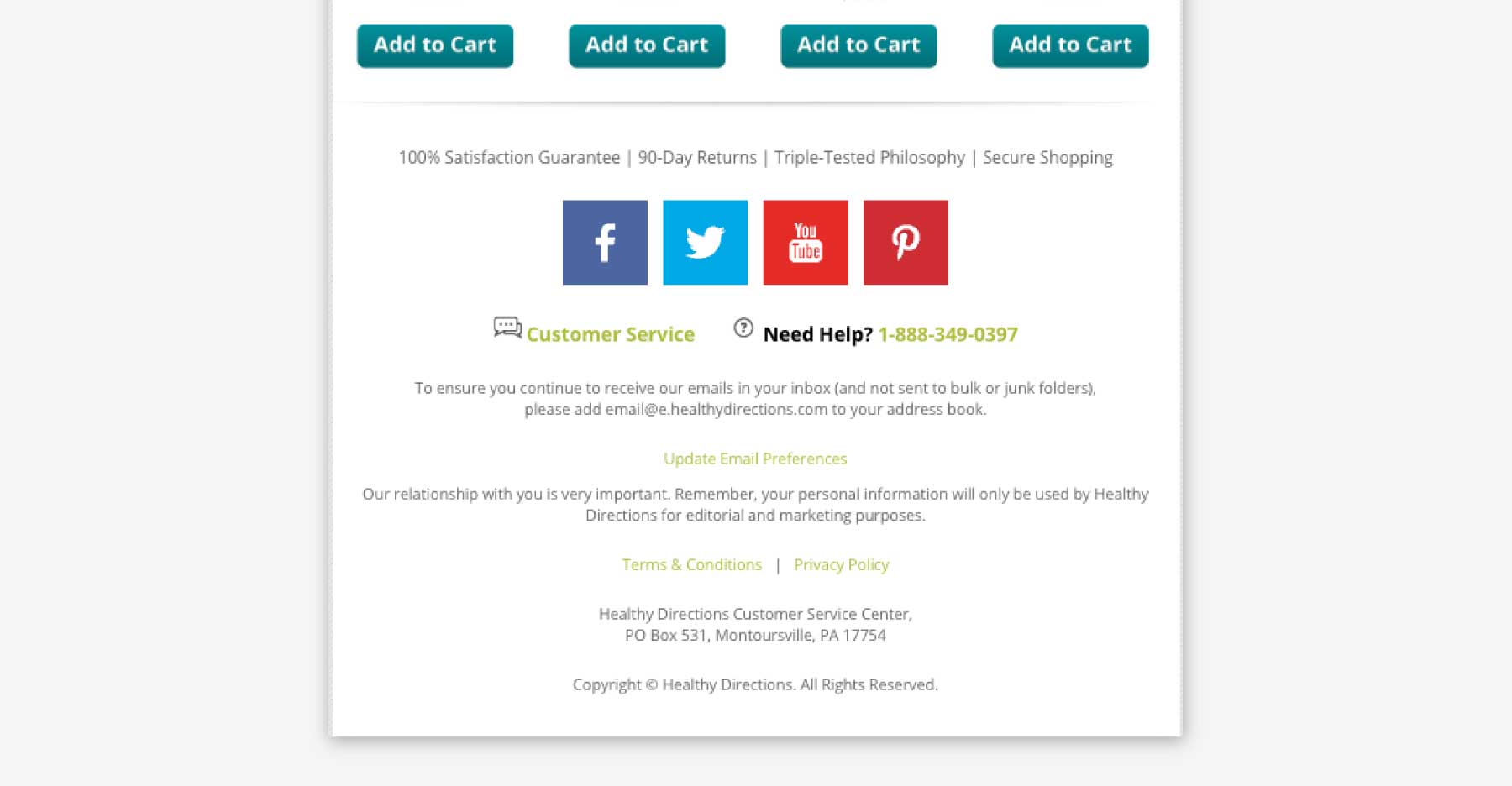 I set out to create two different mockups for the redesign.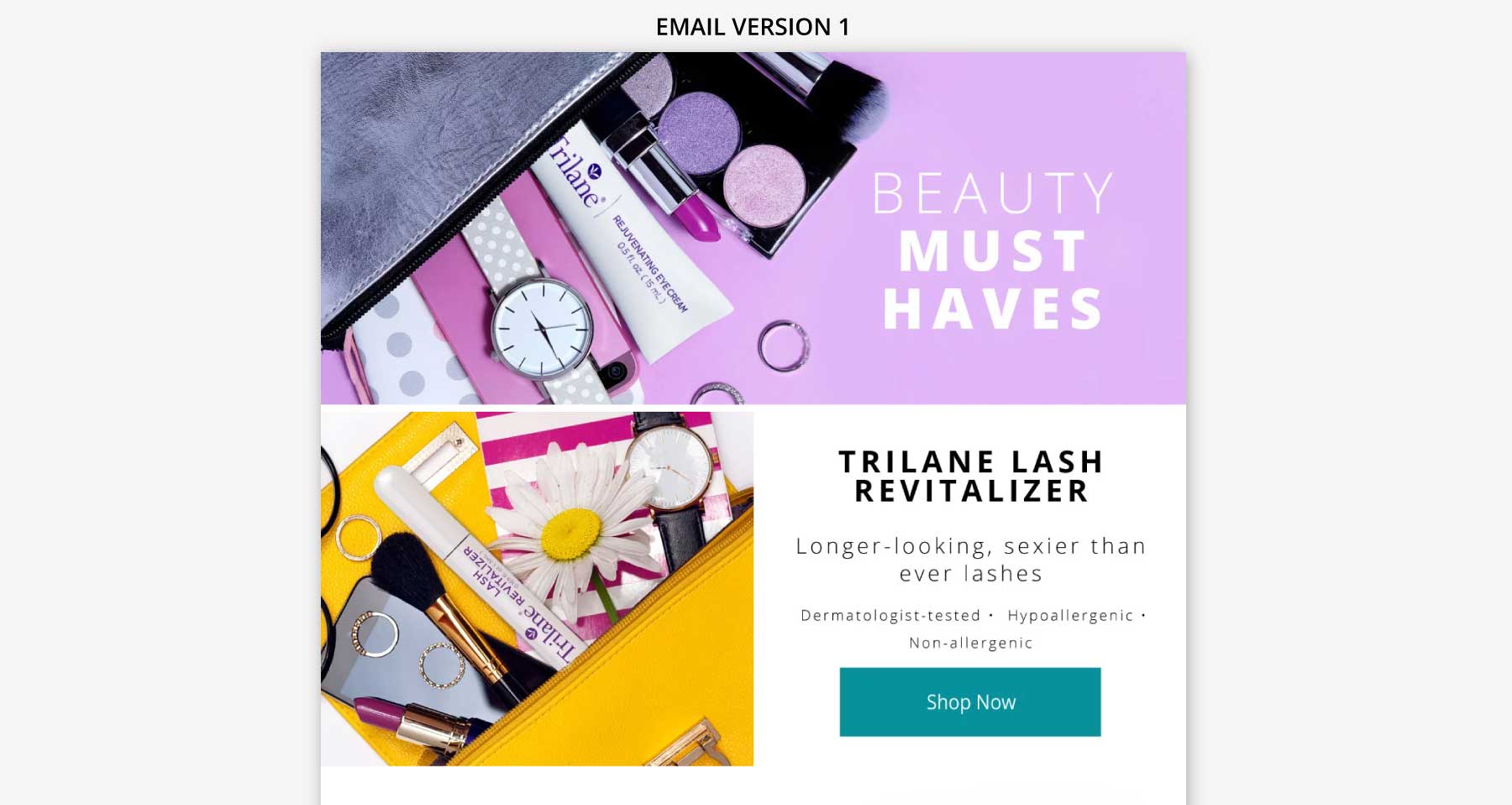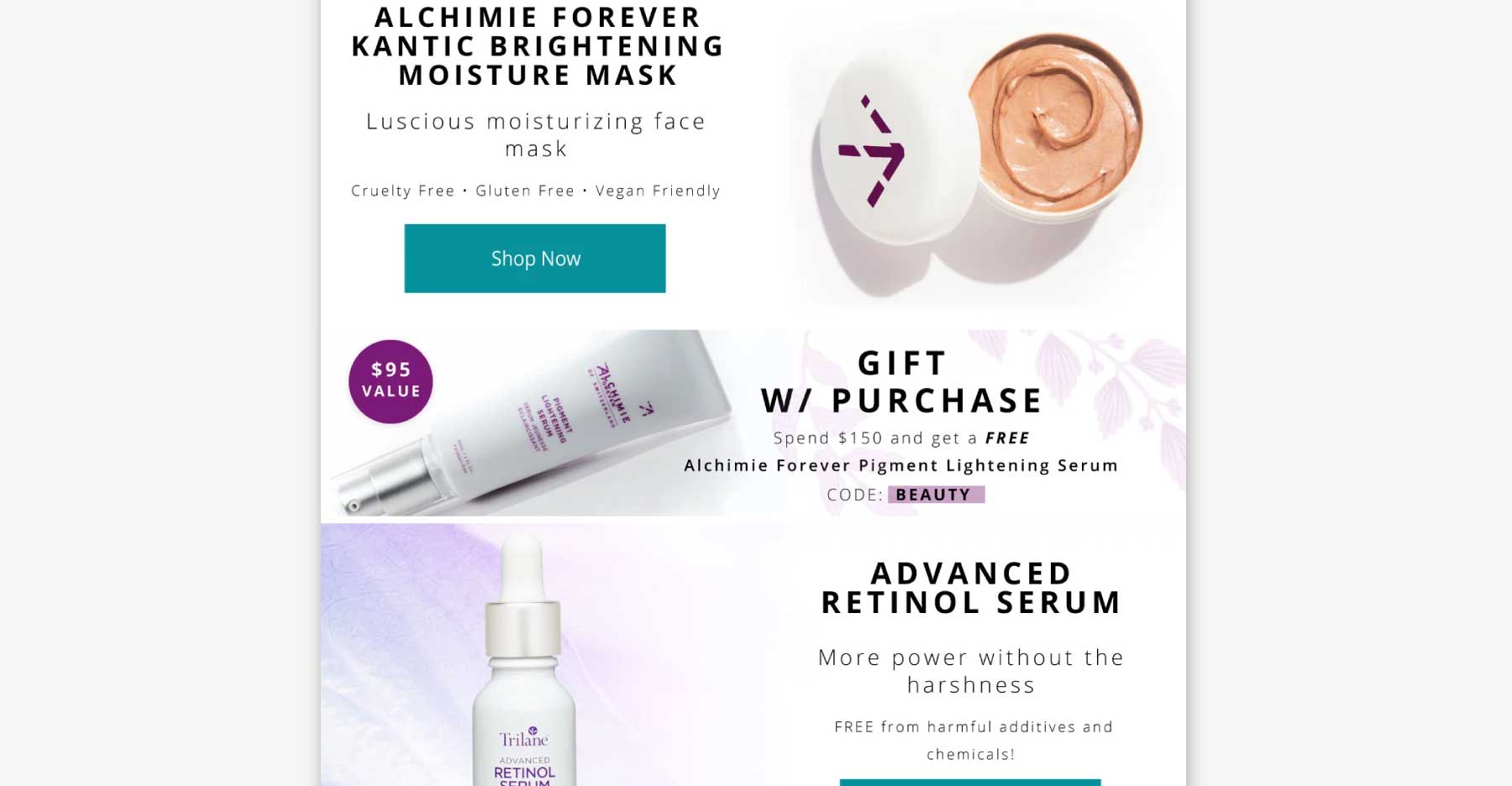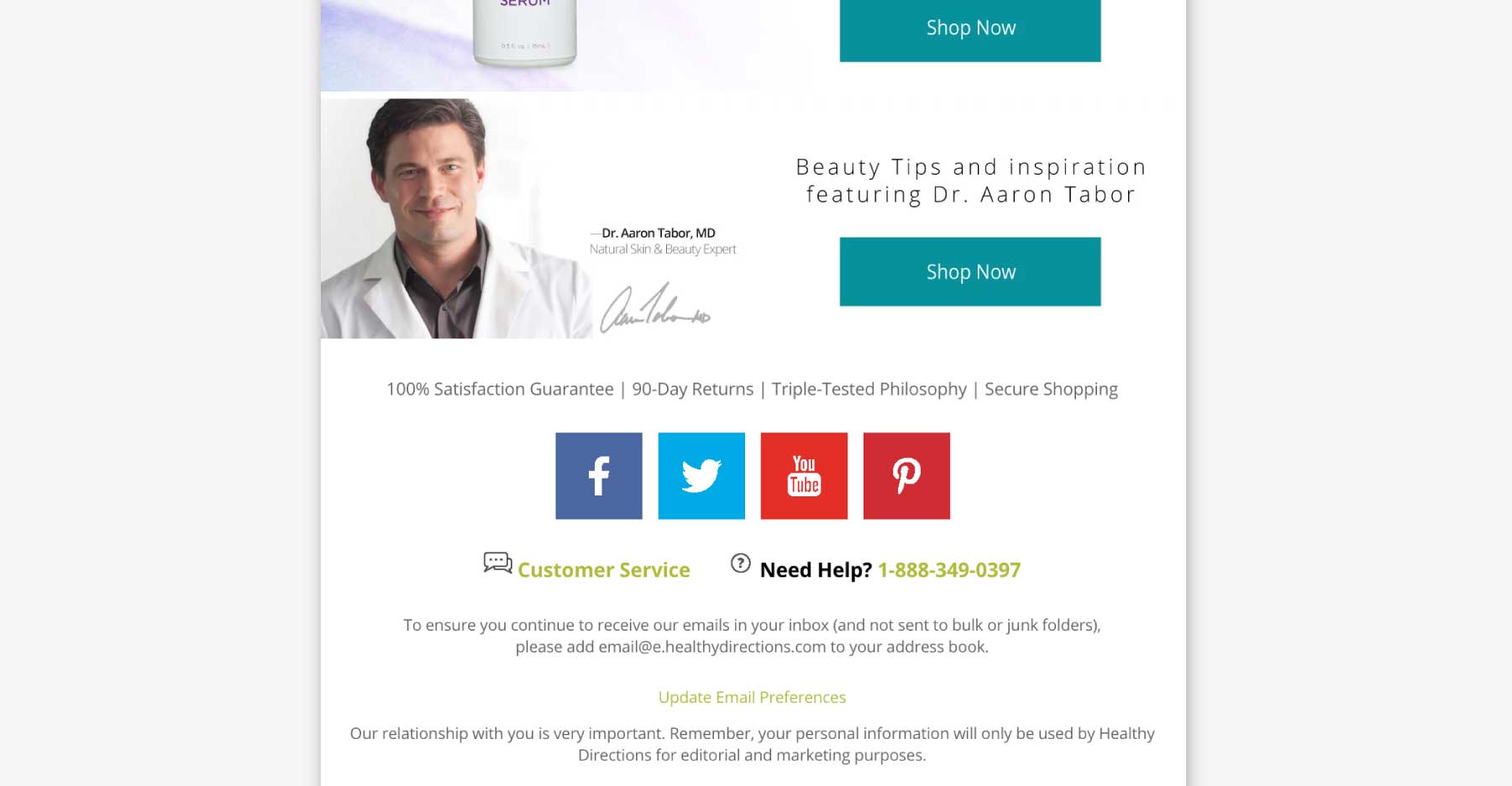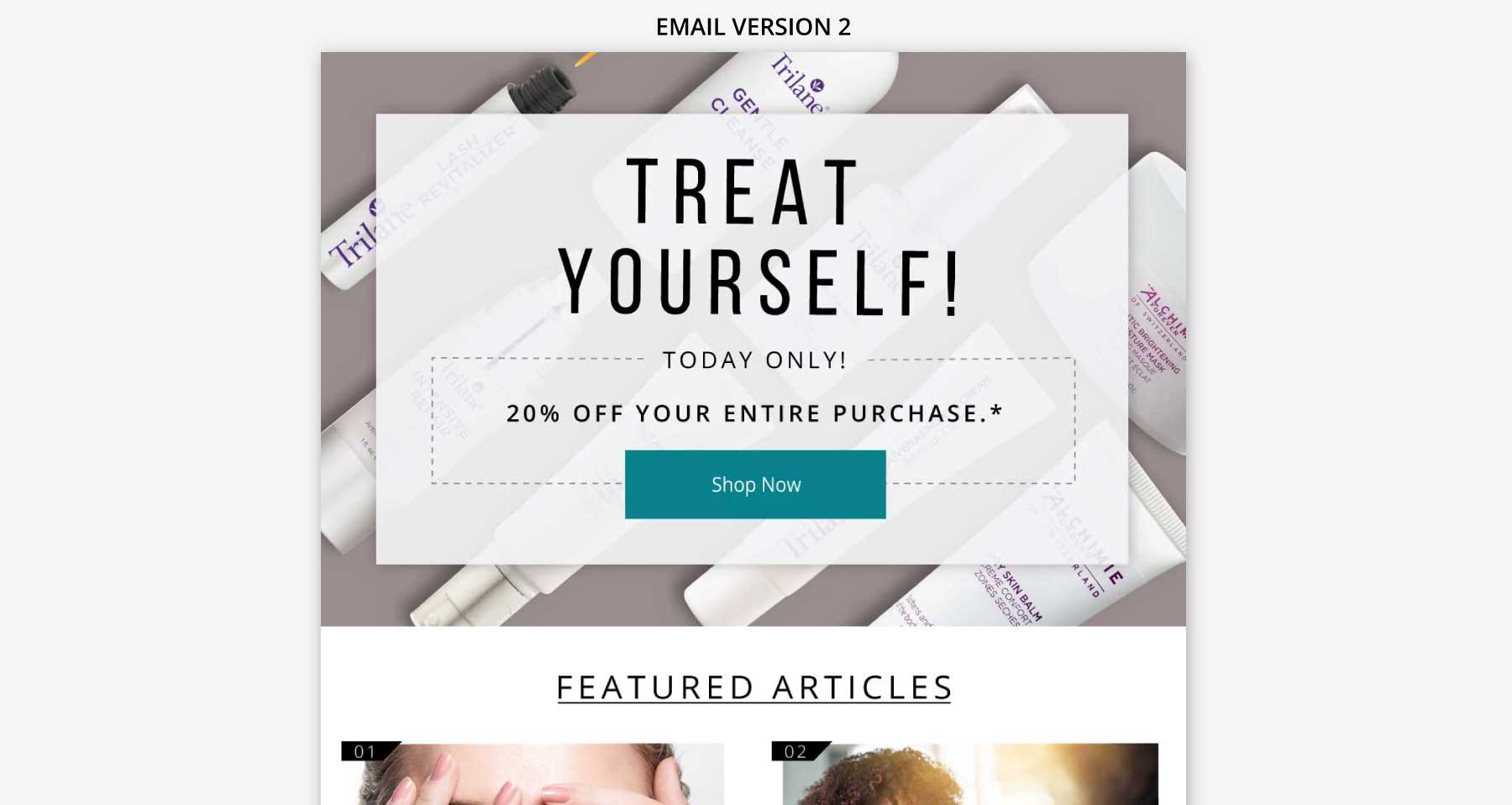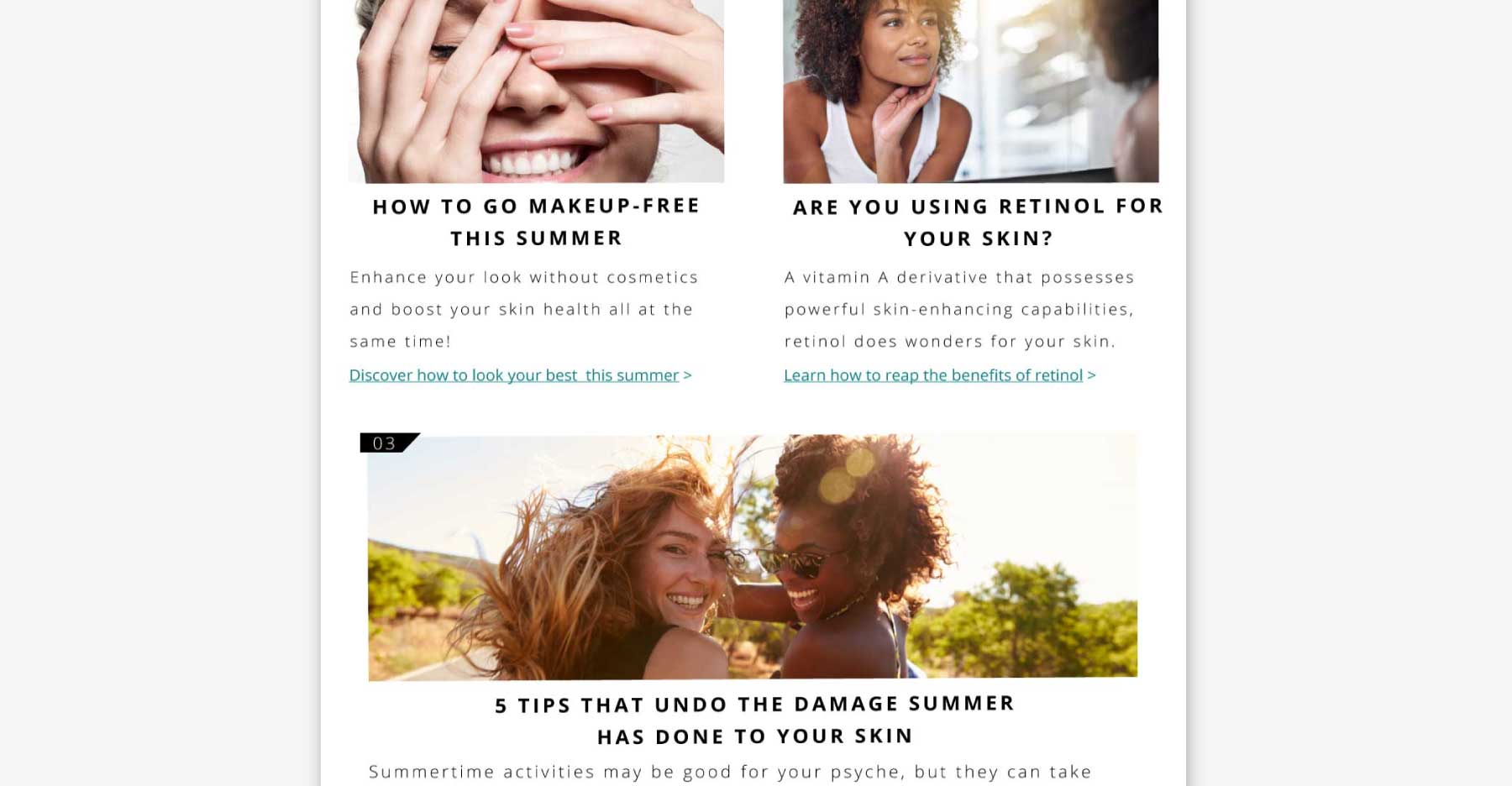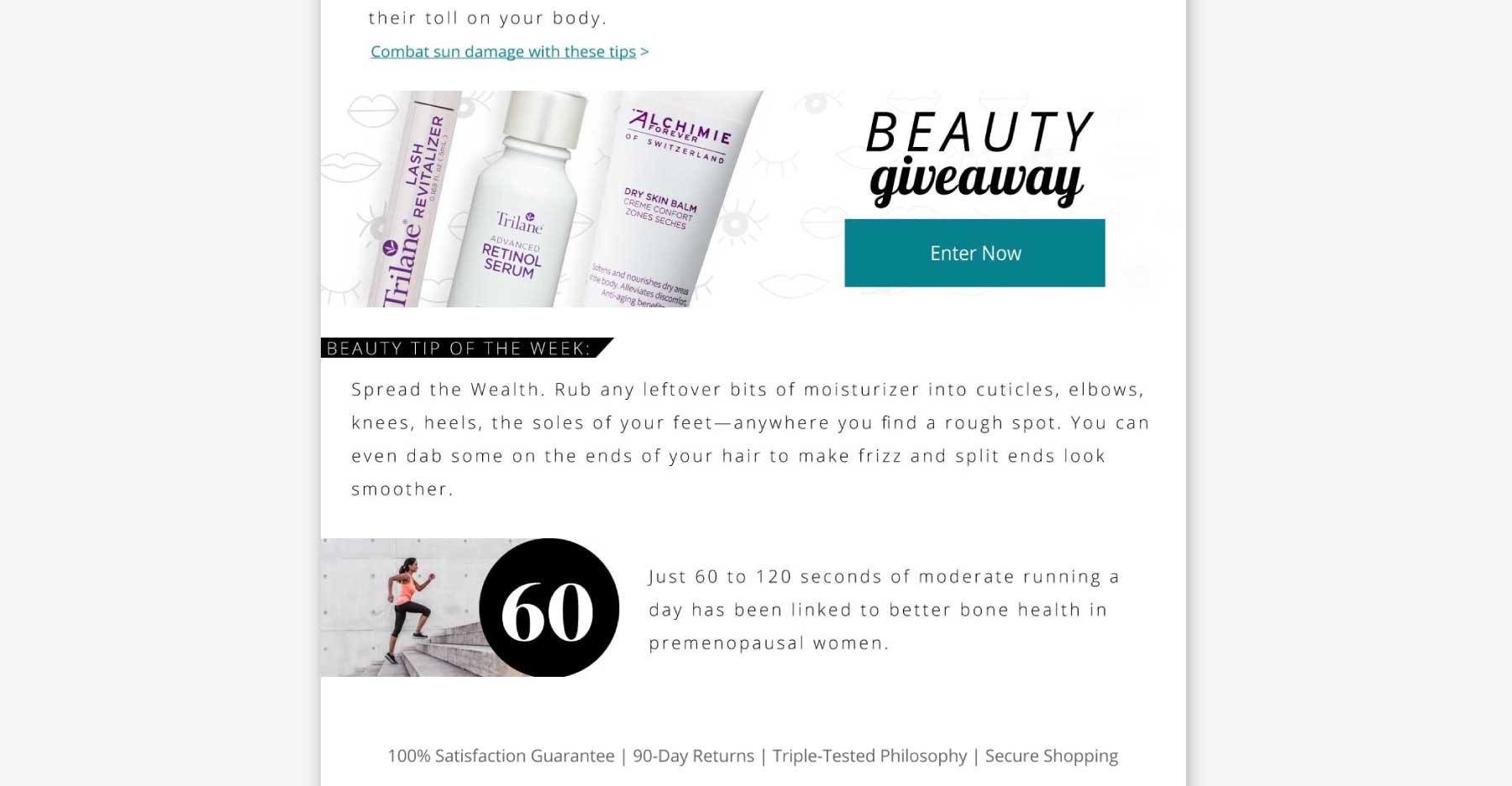 This final mockup incorporated the best of the features from version 1 and version 2 based on client feedback.

This is also the version that I created for our UX Designer.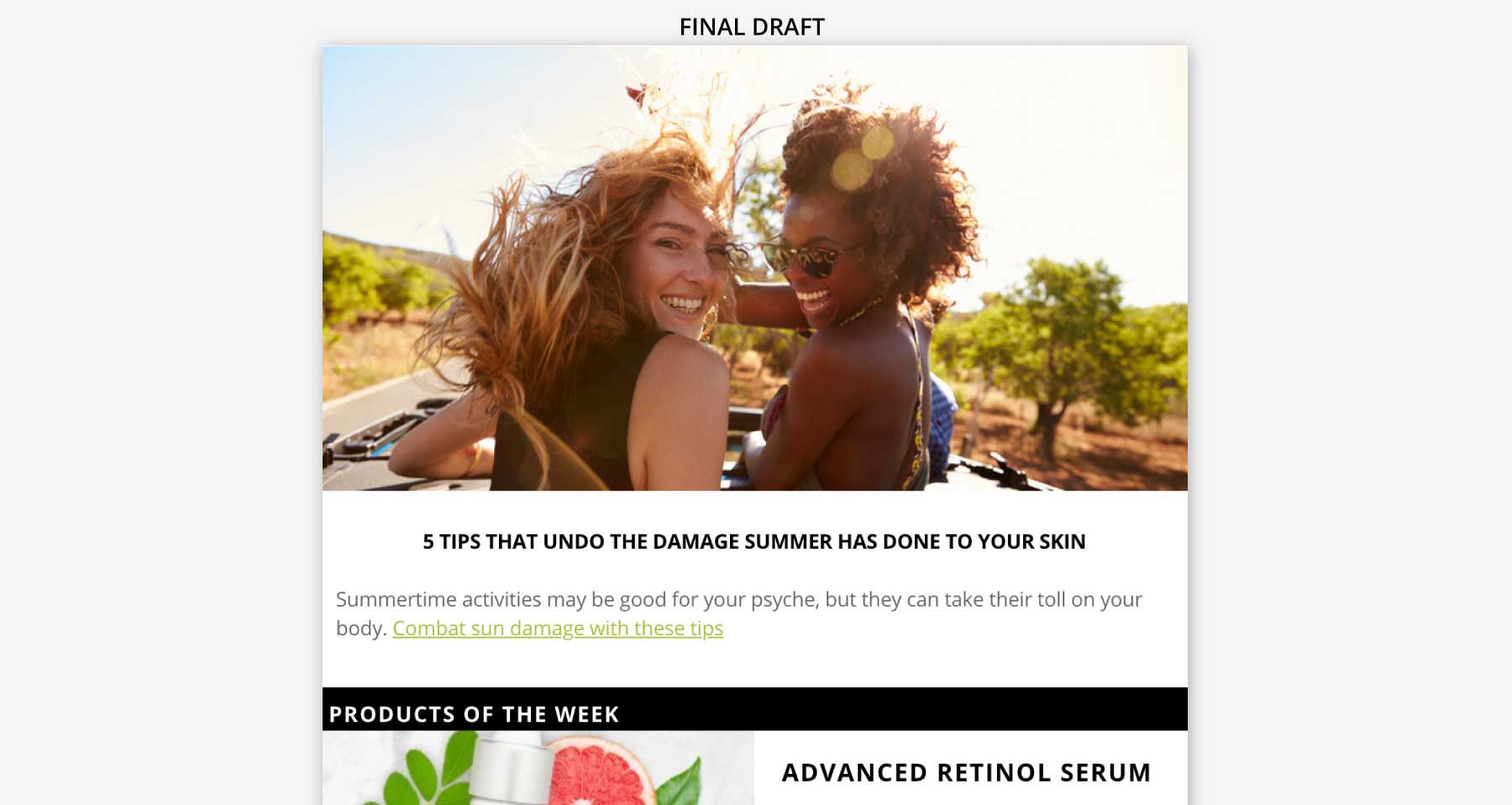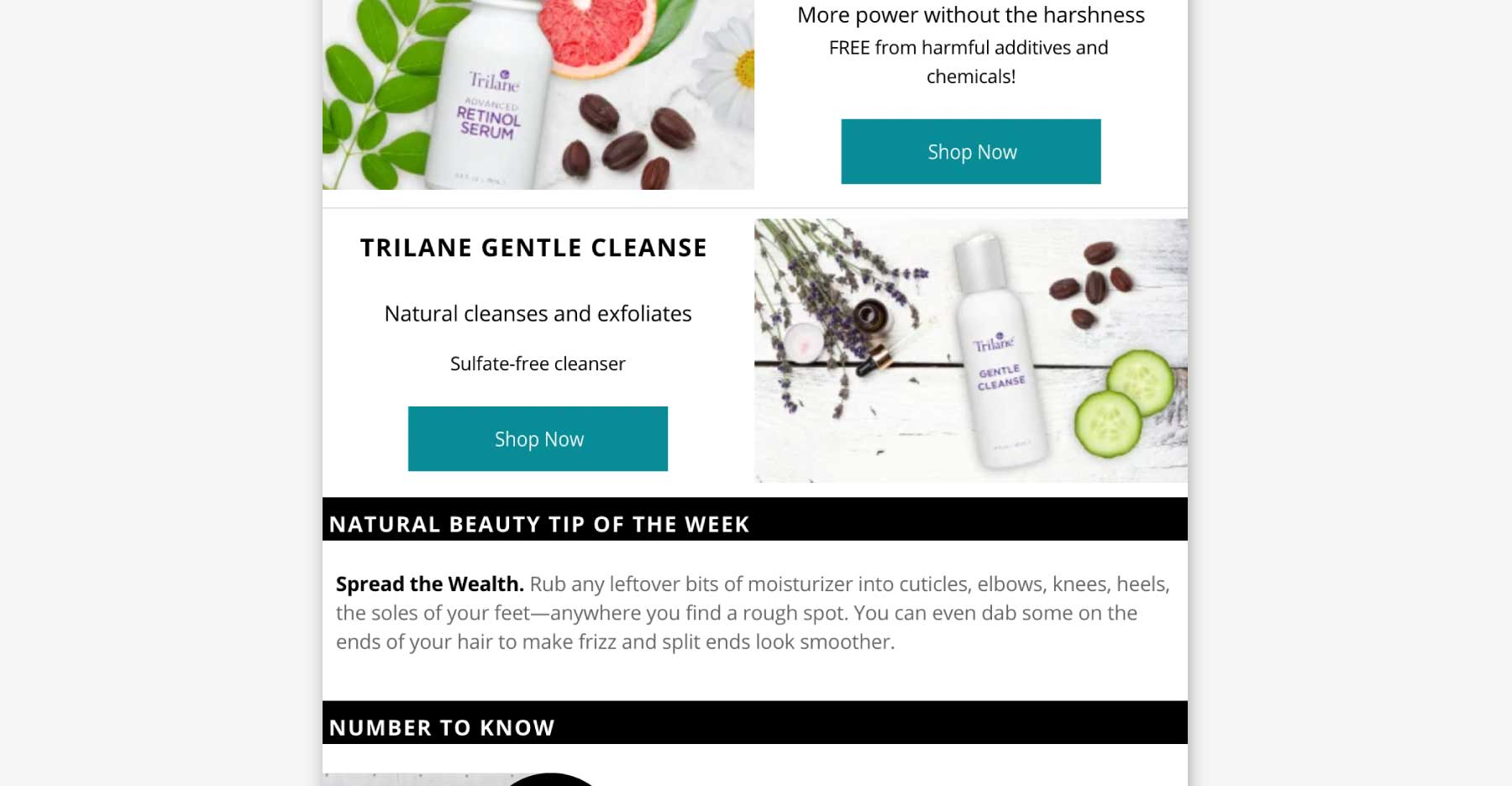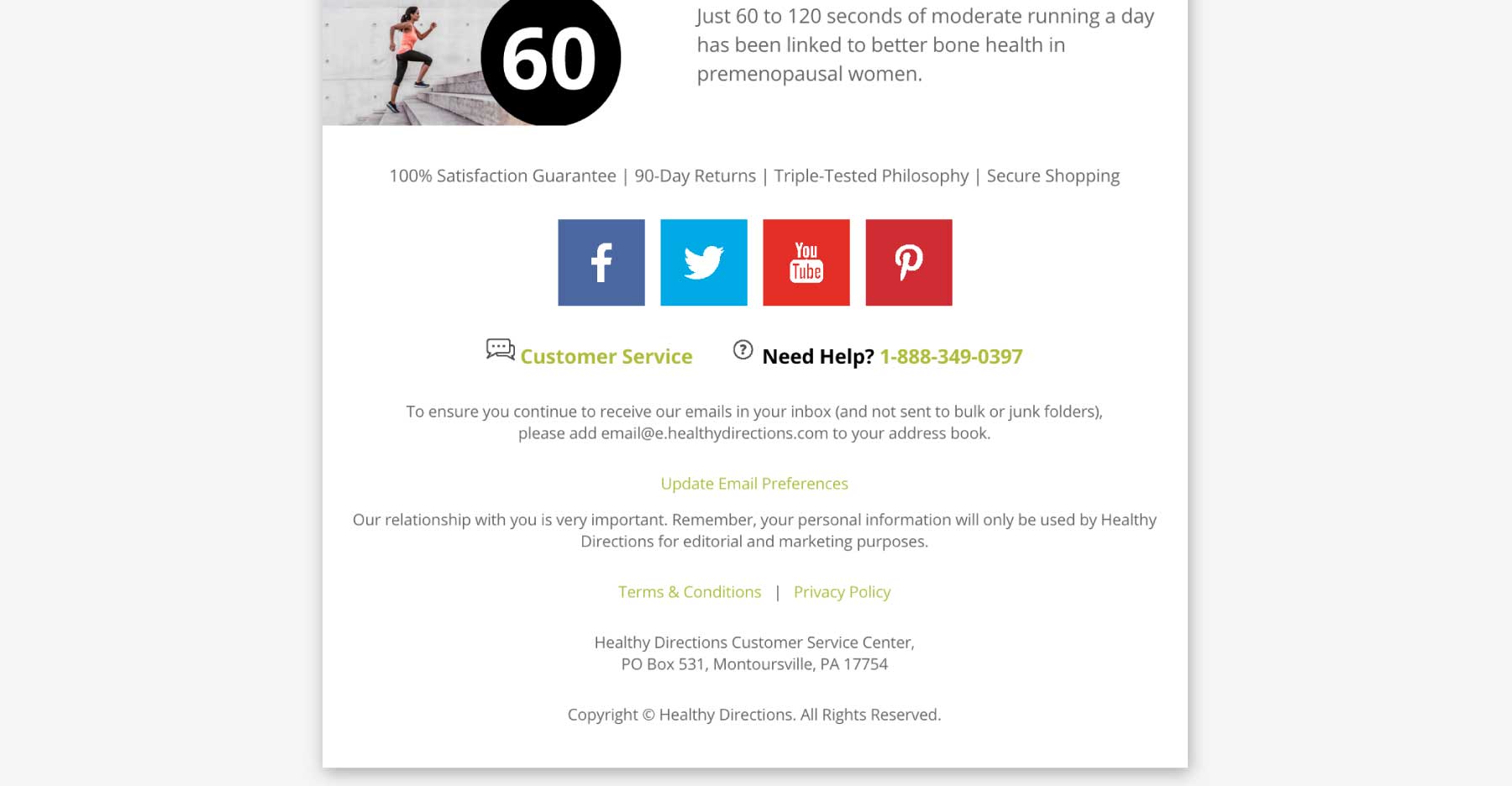 This is the finished product. The styling and elements featured the layout I provided the UX designer,

as well as the HTML code that I handed off for further development.